SEARCH ENGINE OPTIMISATION
New Zealand's leading Search Engine Optimisation (SEO) company, I-Cue, Invercargill serves a number of roles for increasing the brand exposure of your business with internet marketing.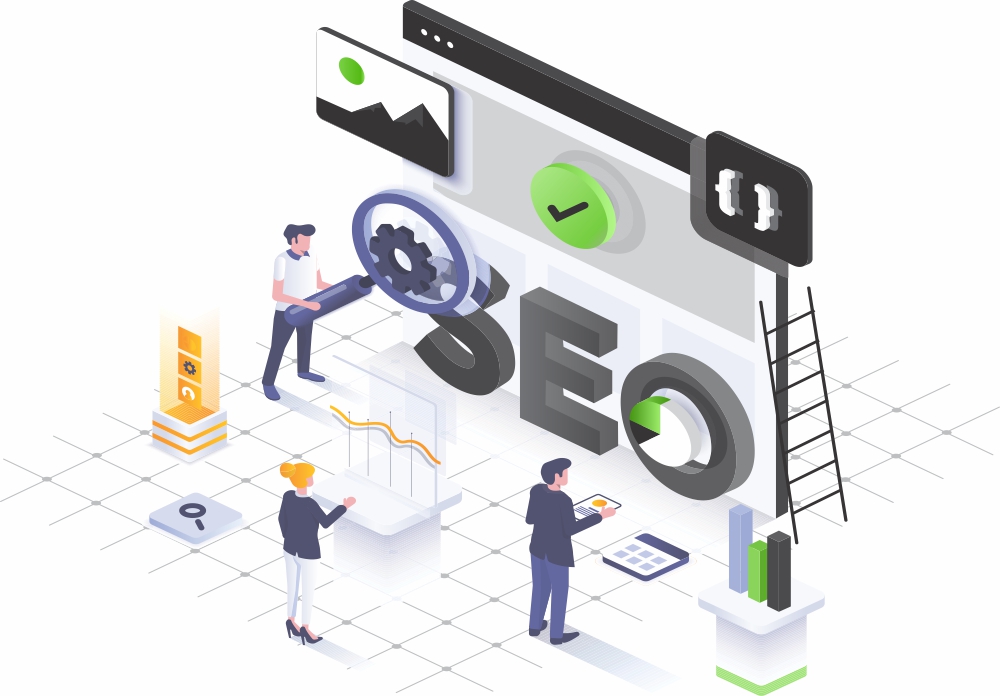 HIGH RETURN ON INVESTMENT WITH SEO
---
Few sales may pay for the initial cost
Be able to retain ranking for long time without monthly cost
BEAT YOUR COMPETITORS WITH BETTER SEO AT I-CUE
We use a number of techniques that target the right keyword phrases and follow strict SEO guidelines to bring your webpage on the first page of Google or any other search engine within a period of 6 months or less! SEO services at I-Cue give you long-lasting results that extend beyond a quick, temporary boost in rankings. Our SEO experts will gather details like the objectives of your business. After research on your industry, competitors, and the keywords you want to target we'll supply you with continuous, elaborated updates on your website's rankings and traffic. We Provide On-page SEO, Off-page SEO, and Google marketing:
On Page SEO
On Page optimisation is a process of optimising all web pages in order to increase ranking and earn relevant traffic on your website in different search engines. We offer the following services under on-page optimisation
Website Research & Consultation
Keyword Research
Meta Data Alteration
Modification in the website according to W3C Standard
Content Writing
Internal Text Link Alteration
Google Analytics
Generate Ranking
Generate Status Reports
Off Page SEO
In contrast, Off-page SEO is the process of optimizing your website pages and posts outside your website. We find a similar business of yours and do reciprocal linking with them. Following are some of the techniques through which we do Off-page optimisation of your website:
Article Writing
Blog Posting
Business & Local Listings
Comments Posting
Forum Discussions
Questions & Answers
Reciprocal Linking
Social Networking
Google Marketing
We also advised you to go for Adwords Google paid marketing. It is a kind of Pay-Per-Click (PPC) advertisement. Here, when each time someone clicks on your PPC advertisement, you need to pay the search engine for that click. You can set up your daily budget (i.e. how much you want to spend per day on an advertisement). We will set up and maintain your PPC marketing campaigns.
So, a combination of SEO with Google ads results in a very effective tool to increase traffic and sales on your website and even uplift your brand exposure in the search engine.
RESPONSIVE DESIGN FOR WEB & MOBILE
For desktop, laptop, tablet & smartphone including web and native app development.
Professional Quality Web Design
A Local Company You Can Trust
Everything You Need To Succeed
24/7 Website Security Monitoring
Reliable Hosting